Our prayers and thoughts go out to everyone affected by the current fires going on right now in California. We normally tend to post about recovery efforts for hurricane victims here on the East Coast but after seeing and witnessing our President of the United States threaten to cut off emergency funding for those affected by the current forest fires in California via Twitter, we decided it was best to spread the word about relief efforts for this weather tragedy as well through our non-profit The DE Foundation. We have set up this post to provide you with options on how you can help out with relief efforts in California, along with resources for those who have been immediately affected these deadly fires. Updates will be made periodically so if you know someone hosting a drive or have one going on of your own, please leave a comment below with a link providing more information that we can add to our list of resources for the public. Links are provided at the bottom for you to share with family and friends through social media and email.
Emergency Relief Funding
Shelter
AirBnB – Camp Fire Free Housing
California Wildfires Statewide Recovery Resources – Debris Removal
Grants
Pollock-Krasner Foundation – Emergency Grant
Donations
Healthcare
Enloe Medical Center – Donation Page
Volunteering 
Caring Choices – Volunteer Sign Up Page
Animal/Pet Care
Humane Society of Ventura County – Donation Page
Childcare
Baby2Baby – Baby Donation Registry
Insurance
Farmers Insurance – Claim Locations
IRS – Tax Relief
---
If you have an upcoming event in support of relief efforts for those affected by wildfires across the state of California, leave a comment in our comment section below and we will get it post on this page for you. Check out some upcoming events below:
Purchase a t-shirt from Assimilation Designs by clicking here and 50% of all proceeds will be donated to California Wildfire Relief Efforts.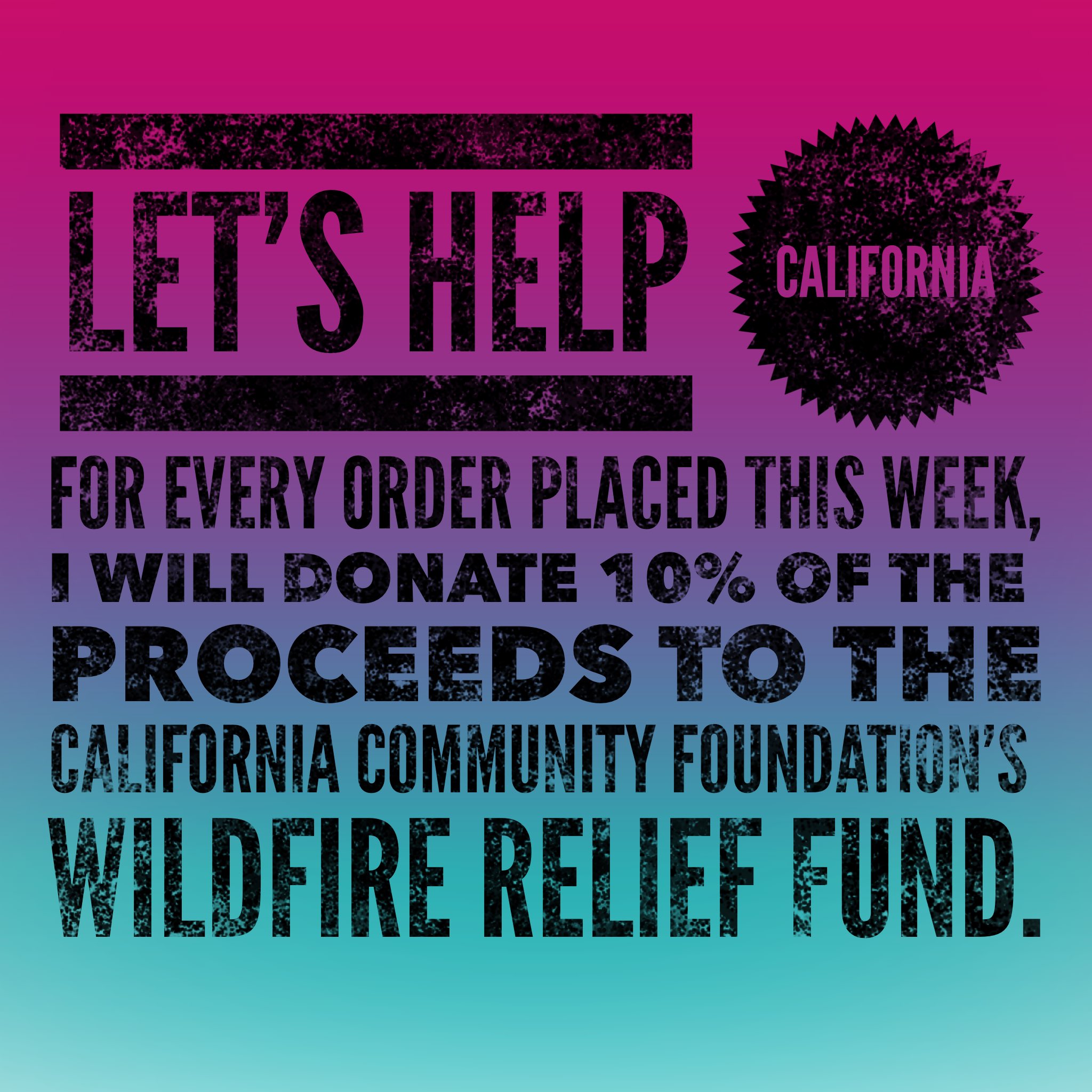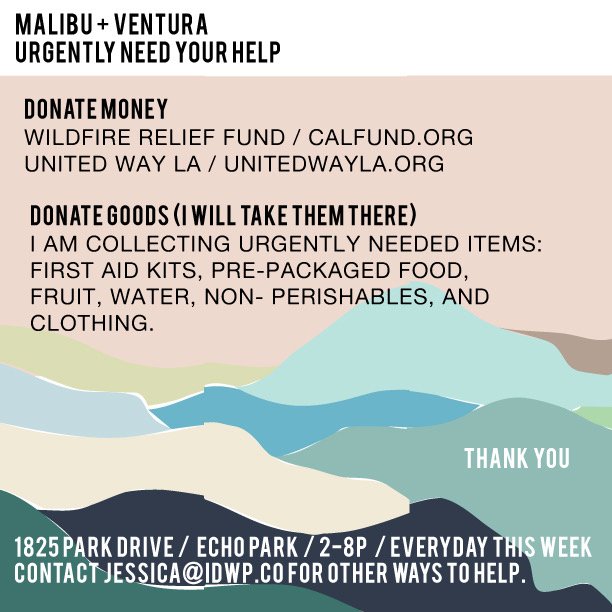 ---
-Download Code Red Emergency App for Updates by clicking here
-Disaster Distress Hotline: 1-800-985-5990
---
Facebook | Instagram | Twitter
To get your California Wildfire support events, volunteering opportunities, donation sites and any shelter locations you may know of in the California and surrounding areas on our list, please use the comment section below, or email us at deluxds@yahoo.com. We wish you all the best and will continue to send prayers up for anyone affected through this recovery process. Much love!