So, over the weekend, I had the opportunity to try out my new nude, strappy heels from our affiliate partner Charlotte Russe!
---
I only have great things to say about these particular heels.
At first, I was a little concerned that they would be a problem for me with standing.
I thought that my pinky toe would be become a bothersome after awhile of being on my feet out and about with friends, but turns out I was wrong.
Normally, with these type of heels I've had problems with either my pinky toe being a pain while wearing them or the front bottom of my foot becoming sore after awhile, but none of those problems came about with these heels.
They went with my outfits perfectly as far as color goes, which does allow me to wear them with more than outfit as well which a plus. I was able to move around them without any type of sliding going on, nor my feet becoming slippery as well.
---
Highly recommend you purchase these shoes!
They are great for a night out on the town, or even that special summer time date night with your boo!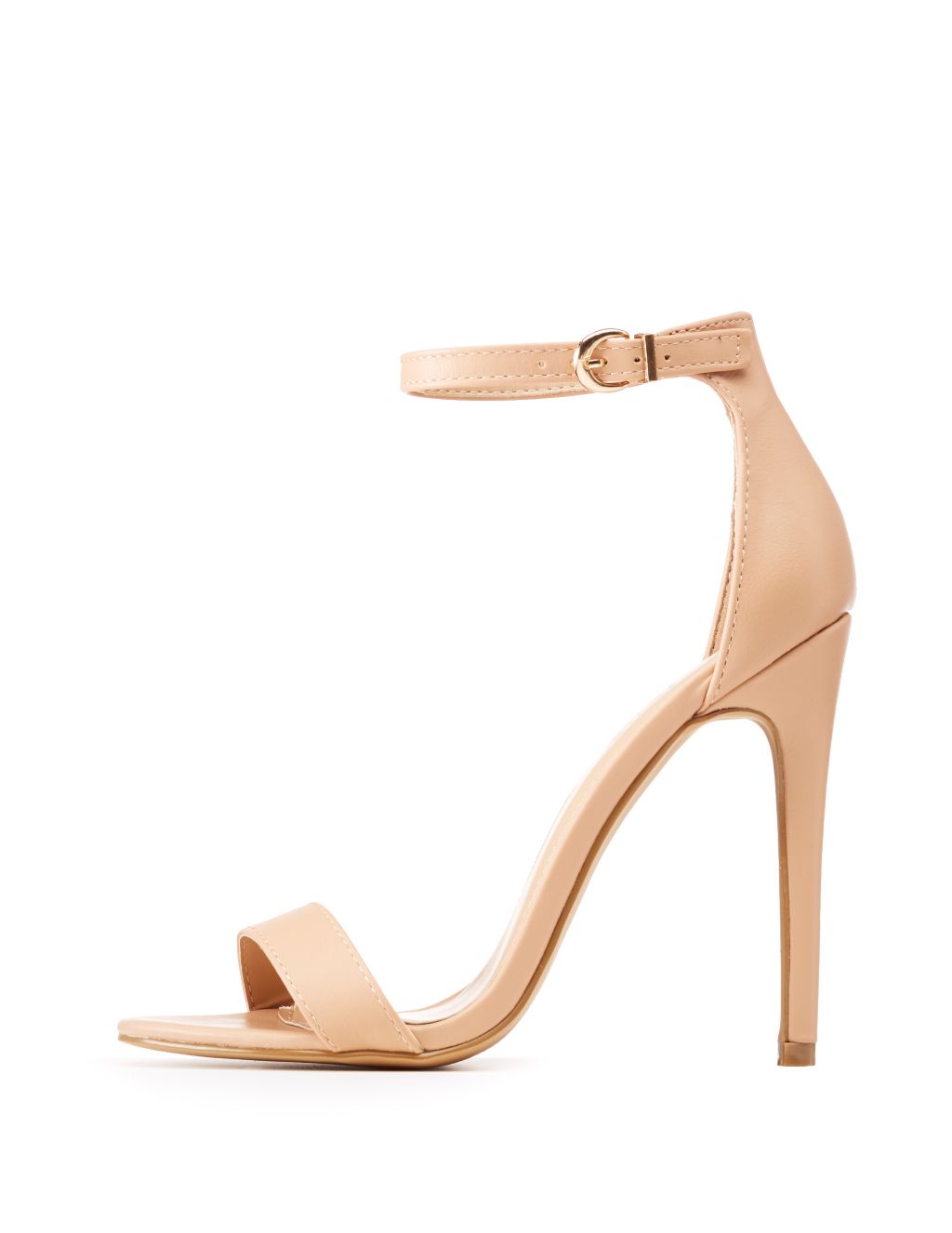 ---
Ok, I know if you've gotten this far down the post and haven't clicked on the image above, there are two things running through your mind right now.
1. You don't like the price of the shoe.
Cool. No problem, just reading today, enjoy a special discounted price courtesy of DeluxHair by clicking the link below!
Buy One Pair Get One for $5 Online and In-Store.
Valid 6/19 only.
2. You like the style of the heel but you would rather another color or print. 
Great news for you, this one comes in a variety of different colors and styles shown below, take your pick:
---
---
 
Disclaimer: Affiliate links have been included in this post in which Delux Designs (DE), LLC sister site DeluxHair receives a commission from any sales made through this post. We assure you, the products featured through DE from product reviews are products that we recommend based off of our own personal experiences from using them.
---

Follow our social media page links listed below for all updates on natural hair care, style tutorials and much more! Thanks for your support everyone!
Facebook | Instagram | Pinterest | Twitter
Tag #Delux_Hair For a Feature!