This is one of my daughter's favorite television shows to watch. I'm not sure if it's the bright colors or the dogs that she is attracted to from it, but she loves it and will sit and watch it all day long. From watching her watch it, I soon began to catch onto it too myself and it's not that bad. Very informative about moral values and upholds good character for children to learn from. Let's take a look at each character from this television series from Disney below.
---
Bingo
---
Bingo, voiced over by Issac Ryan Brown, is one of the main puppy dogs apart of the show. He is the older brother of the second puppy dog by the name of Rolly. You can tell he's older because Rolly typically goes to him for what to do in certain situations they are in and during each of their missions daily when Bob is away.
---
Rolly
---
Rolly is the younger brother puppy dog of Bingo. His voice over is by Sam Lavagnino. He's much more playful than Bingo. He becomes a lot more distracted with a short attention span compared to Bingo. He often looks up to Bingo as his big brother during their missions and adventures daily when Bob is away.
---
Bob
---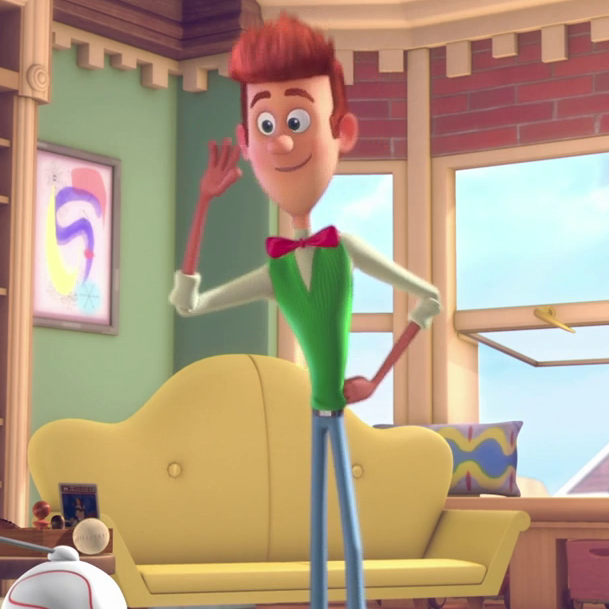 Bob is the owner of the two puppy dogs Bingo and Rolly. He lives alone but has many friends around the neighborhood. His 9-5 job is being an inventor for this top notch company in his hometown. He spends each day with his two puppy dogs, one cat, one fish, and one robot dog that he invented to help out around the house with chores needed daily. Bob's voiceover is done by Harland Williams.
---
Hissy
---
Bob has a pet cat named Hissy. She's extremely laid back and mainly sleeps a lot during the day. You can tell she's older than Bingo and Rolly by how much she doesn't want to do much daily. She mainly stays home with Bob's robot dog and fish. Her voiceover is done by Jessica DiCicco.
---
A.R.F
---
Voiceover done by Tom Kenny, A.R.F is a robot dog invented by Bob that helps out with chores around the home while also looking after Bob, Rolly, Hissy and Bob's pet fish.
---
There are a ton of other characters apart of this children's television series, these are only the main characters featured in a majority of the episodes. Check it out through Disney today!
---
Have you watched Puppy Dog Pals before?
How did you like it? If you didn't like it why not?
Leave your thoughts and comments on the television show in the comment section below.
---
For continuous updates on all television show, movie, and book reviews with DeluxEdition follow our social media pages below.
Thanks for your support everyone!
Facebook | Instagram | Pinterest | Twitter