My first FabfitFun Box is here!
I was so excited and happy to receive my very first complimentary box from DeluxHair's affiliate partner FabftFun, I could not wait to open it up and see what I received this winter season for 2020! First things first, however, I absolutely loved the packaging. The artwork on the outside of the box fit for the winter season perfectly, along with the inside packaging contents as well. Everything was positioned and placed so perfectly, it was easy to open and to find everything included.
Let's take a look at what all I received inside below:
First up was the FabfitFun magazine which I intend to read and check out fully at a later date, along with a HelloFresh Meal Kit giftcard of $90 USD! This will come in handy during my pregnancy journey going into the first half of the 2020 new year.
Inside FabfitFun Winter Box:
---
Once I have tried out everything included in my box, I will have a couple product reviews to come later on during 2020 so stay tuned for those soon. If you would like your very own FabfitFun box, unfortunately the winter box is now sold out for this winter season, but you can click the link below to sign up to receive the upcoming Spring 2020 Box!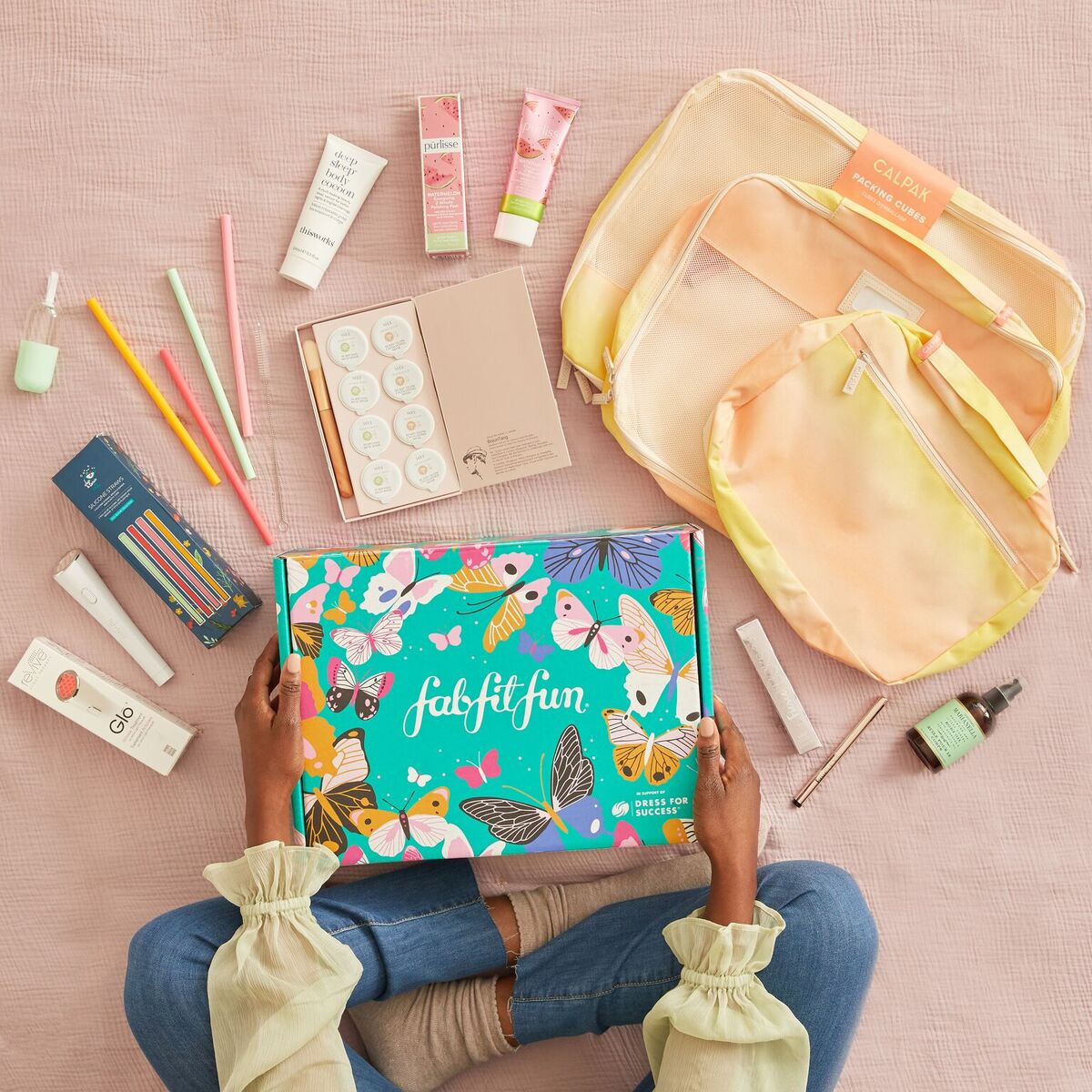 ---
Affiliate links have been included in this post in which Delux Designs (DE), LLC sister site DeluxHair receives a commission from any sales made through this post. We assure you, the products featured through DE from product reviews are products that we recommend based off of our own personal experiences from using them.
---

Follow our social media page links listed below for all updates on natural hair care, style tutorials & much more! Thanks for your support everyone!
Facebook | Instagram | Twitter | Pinterest
Tag #Delux_Hair For a Feature!