Greetings everyone and welcome back to DeluxHair!
We recently announced our brand new partnership with The Original Makeup Eraser earlier this week and have so much in store for you concerning this great company and brand! For today's post, we want to shed some light on what exactly The Original Makeup Eraser is and what their mission is exactly for their products.
The main reason that we decided to green light our partnership with The Original Makeup Eraser after receiving an email reaching out to us is because of their mission and what they strive to do and create in the cosmetics world. As a consumer of cosmetics, I always take into account of how a company treats me while shopping and what they bring to the table to make things better out here in the world. This ultimately makes the decision on which companies I want associated with my own company as well.
Makeup Eraser is dedicated to creating the most sustainable makeup removal product in the world by using only the most accessible resource available: WATER. We truly believe we can eliminate the 3rd most wasteful product in the world: WIPES.
The Makeup Eraser dedication to creating a sustainable makeup removal product through the use of water is why we agreed to this partnership. They are truly trying to eliminate a problem of waste and pollution around the world by providing a product that you can use over and over again without having to throw trash away everytime you decide to wear makeup and through its removal. I'm not sure about any other woman or man that wears makeup on a regular or often but for me, I have found that I have to throw away wipes and other cotton and paper based products when applying my makeup and when removing it and it builds my trash up. This in part often leads me to having to purchase more products like makeup remover wipes which in part brings my money amount in my bank account down and the cycle repeats itself. So now being aware of The Original Makeup Eraser I believe I have found a positive solution that everyone can benefit from who wear makeup on a regular basis.
As a mother, I know how important it is to not flush wipes at all. This will completely mess up your toilet system and it doesn't help the environment as well. Makeup remover wipes are no different. You cannot flush them. It is best to throw them in the trash like regular paper and plastic products but this in part like I said before creates more trash overall for you to worry about. The Makeup Eraser has provided a graphic for you to see the negative effects of wipes and the cycle it creates that takes a toll on the environment below.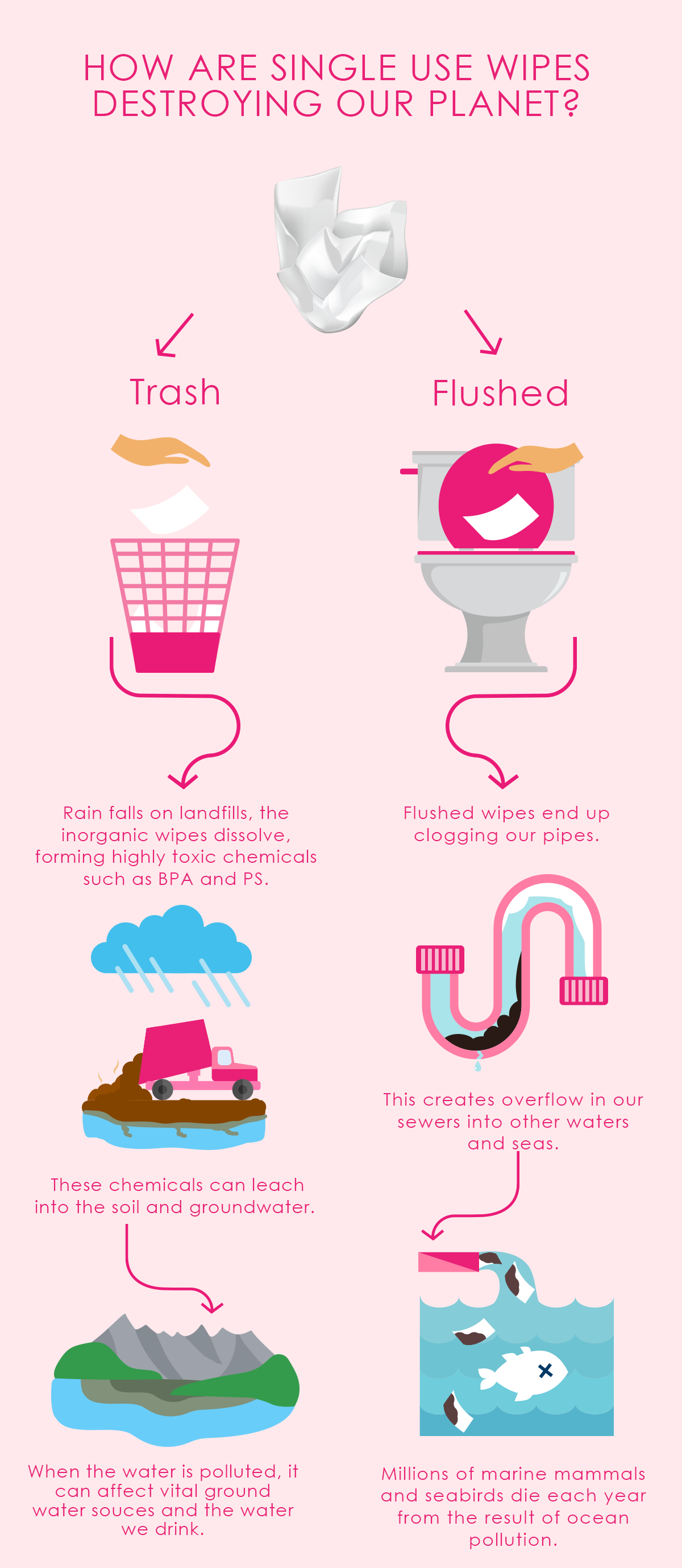 The Original Makeup Eraser eliminates this problem all together and we highly recommend everyone to check them out and try out this great product from our affiliate partner at the link below.
---
Have you ever tried The Original Makeup Eraser? Did you like or dislike it and why?
Leave your thoughts and comments in the comment section at the bottom of this post.
---
Disclaimer: Affiliate links have been included in this post in which Delux Designs (DE), LLC sister site DeluxHair receives a commission from any sales made through this post. We assure you, the products featured through DE from product reviews are products that we recommend based off of our own personal experiences from using them.
---
Follow our social media page links listed below for all updates on natural hair care, style tutorials & much more! Thanks for your support everyone!
Facebook | Instagram | Pinterest | Twitter
Tag #Delux_Hair For a Feature!