If you have been a subscriber to Delux Designs (DE), LLC for a while, you should have noticed us mention our affiliate partners and affiliation deals numerous times. However, we have never truly touched on what an affiliate is or what affiliate marketing is. Let's break down these two terms so you will have a better understanding and maybe even can incorporate it into your own business or service as a creative.
Affiliate Marketing is a form of digital marketing.
Many think of marketing as only being commercials or billboards for example, but in this day and age marketing has hit a completely new and different wave. The digital world has opened the door for additional marketing practices to push our businesses, services, talents, and crafts worldwide and this is why I (@K_DougDE) felt like this post would be beneficial for our subscribers here with DE. There are millions of creatives who use the internet to display and sell their crafts daily so it is highly essential for us all to know what terms mean in order to use them to our advantage and make sales each day from our talents. Don't worry you will be receiving honest and trustworthy content in this post from a certified Digital Marketer. Let's get started!
There are a total of 7 different digital marketing methods.
Affiliate marketing is just one of the seven. Check out a complete list of them below. We will have more blog posts in the future on the remaining six, but today we are only focusing on that last one of the list shown.
Type of Digital Marketing:
1. Display Advertising
2. Pay Per Click
3. Search Engine Optimisation
4. Email Marketing
5. Social Media Marketing
6. Content Marketing
7. Affiliate Marketing
Affiliate Marketing – a business selling or promoting another company's products or services on their website & being paid each time they attract a visitor or customer.
Here with DE, as creatives, we use our business to promote for other companies. The only companies that we promote for, however, are companies that we use on a regular basis or have had a positive experience with as a consumer. This is a great form of marketing that we recommend creatives to begin doing. For example, someone that is into fashion and has a fashion blog should be actively promoting for any company in which they wear their clothing. If they are wearing their clothing and posting on Instagram daily of their outfits all while tagging those companies in their photos then they are already promoting for them, why not get paid to do those normal everyday activities as an affiliate marketer?
How can a creative become an affiliate marketer?
It's pretty easy. All you need is your own website or even sometimes just social media channels that you actively use. Through your website or social media pages you should already be actively writing and reviewing content almost daily. Even if you just post a picture on instagram, if you are tagging a company or brand in those pictures daily and including a positive caption in those pictures daily then you are actively reviewing content daily. Companies are looking for marketers who are active, who post on a regular basis, those who can give feedback on products or services they are using on a regular, and most importantly those who have an active engagement with their audience.
Some affiliate marketers believe "likes" will automatically get them in the door with companies and brands and that's just not the full truth. You must show that you are an active user of the internet and are receiving a positive feedback on your content on a regular basis.
Benefits of Companies having Affiliate Marketers:
1. Allows engagement in real time
2. Enables global reach
3. Furthers development of brands and building relationships with clients
4. Improves access to messages over multiple channels
5. Cheaper than traditional marketing
6. Levels playing field for company competition
To get started as an affiliate marketer once you have set up your website or your social media channels, you must sign up for an affiliate program platform or find companies that have affiliate programs directly through them. I have listed a couple below that have great standings and that we signed up for to start things off for us as affiliate marketers.
Shareasale
Rakuten Marketing
Amazon
Get Blogged
Sendowl
Intellifluence
Styled Stock Society
Businessese
Creative Market
Pixistock
Shareasale
Shareasale was the first affiliate marketing platform Delux Designs (DE), LLC was signed up with when we began doing affiliate partnerships. They are pretty easy to use but have a limited amount of brands and companies to work with. We have received sales while working through them but not as much as others. We would recommend them as a starting point if you are just getting started. Sign up here.
Rakuten Marketing
Rakuten Marketing is a favorite of ours due to their user friendly and easy to use platform. You can easily find links and banners are always updated for promotions. There are a lot of well known and promising brands and companies through this platform as well. Sign up here.
Amazon
Amazon is known for so much, from shopping for clothes, to ordering groceries. But many influencers have been taking advantage of Amazon's affiliate platform as well. Their program is a little different from others but user friendly and has surprisingly been around since the 90s. With theirs you would be promoting and advertising everything dealing with Amazon which gives you an endless amount of opportunities to make sales. For example, Amazon sells art supplies so as a creative that is a painter or a sketch artist, you could use this as an opportunity to market and promote Amazon as a resource for art supplies and equipment to other artists. Payouts are fairly low, but if you are consistent with your promotions, you can make a substantial income from this particular platform. Sign up here.
Get Blogged
Get Blogged is an affiliate marketing platform based out of the United Kingdom. I have personally done a couple campaigns through them, along with a couple in text blog promotions with DE. This platform is user friendly, and does an amazing job at finding promotion opportunities for you to participate in through weekly updates via email. Sign up here.
SendOwl
SendOwl is an affiliate platform that was a little tricky to use at first but quickly became a great platform. Most of the affiliate partnerships we have through this platform were invite only. Meaning we didn't search for them, we came across them through our own consumer experiences and they each were using this platform for affiliate sales. But this is a great platform to use if you're a creative that is trying to begin your own affiliate program for your own products and services. Sign up here.
Intellifluence
Intellifluence is a great affiliate platform that we have found a lot of success in obtaining cash payments from to simply write blog posts. They pay high amounts, like $50 USD and up, for most campaigns and some even give free products worth over $100 USD in value just to post on your social media pages. Most are mainly for clothes and beauty but many have come through that are art related as well. Sign up here.
Styled Stock Society
Styled Stock Society is one of those brands that we mentioned that does not use a third party affiliation platform for payments nor to find gigs for you as a creative. This brand is centered around stock photos and design templates for business owners and entrepreneurs. It is great for any creative that wants to strictly stick with arts based brands and companies to promote for additional sales for their websites, blogs and even social media. So far we have made over $100 USD per sale with this particular affiliation partnership so the sale opportunities are high with this one. Sign up here.
Businessese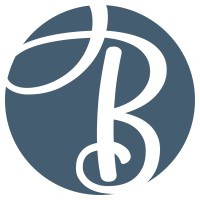 Businessese is not necessarily design or art related. But they do have some awesome products, templates and courses on anything related to legalizing your blog or website for affiliate marketing and much more. Plus you are able to sign up for their direct affiliate program through them in order to make sales off of what you learn daily through their content. Sign up here.
Creative Market
Creative Market is the perfect affiliate program for creatives! If you are into digital designs, graphic designs, stock and template designs then this is the most perfect start for you to get into affiliate marketing. You basically have to promote their content which is of digital designs, and you have the opportunity to promote your own work for sales too through their direct affiliate program. Sign up here.
Pixistock
Pixistock has a direct affiliate program pretty much the same as Styled Stock Society, but they have different content on each one. Again, another great program, easy to use and the content matches perfectly with any creative field. Sign up here.
---
These are only just a few affiliation programs and brands with affiliate programs directly through them. There are a ton out there that are great and can be used by creatives to make an additional income monthly, weekly, daily and even hourly. Do your research and sign up for as many as you can find to fit your creative endeavors. Now that we have established what affiliate marketing is, let's move on to the difference between affiliate marketing and influencer marketing here.
---
Do you participate in affiliate marketing?
What is your experience so far? What's your favorite affiliation platform to use? Comment and leave your thoughts in the comment section shown below.
---
---
Disclaimer: Affiliate links have been included in this post in which Delux Designs (DE), LLC receives a commission from any sales made through this post. We assure you, the products featured through DE from product reviews are products that we recommend based off of our own personal experiences from using them. The information given in this post is from a Certified Digital Marketer. Results may vary.
---
For continuous updates on all artwork, art events and much more follow our social media page links show below. Thanks for your support everyone!
Facebook | Instagram | Medium | Pinterest | Tumblr | Twitter